Details
Since its inception, Technosol has been providing services to companies and entrepreneurs operating in various fields in accordance with local and international standards for business process analysis, automation, ERP and other management systems, accounting, and human resource management. The company also conducts technical analysis of IT infrastructure of enterprises, obtains and evaluates information on the current state of the IT system. gives.
Our employees
In addition to a quick solution to the problem, our employees are always able to highlight their differences by choosing methods that will be useful to our customers.
Our activities
Our company provides writing and application of ERP programs, Software service, System integration, System security, Web page development and security, Cloud Solution service, IT equipment sales and IT service.
Our goals
The goal of our company is to be one of the best companies in Azerbaijan, to gain customer satisfaction and to show the difference in its service.
Our mission
Our mission, together with our professional team, is to ensure the operation of an internationally recognized and selected IT company that offers sustainable, high-quality professional services that our customers can fully benefit from.
Programs and applications
Tiger Enterprise, Tiger, Unity, Micro, 1C
Coding
Device programming and so on
Our services:
Cloud Solution and Automation,Enterprise IT security solutions, Power and cooling solution, Structured cabling systems, Audio & Video Solutions, Application & Software development
VOIP Call Center, Video conference
Business Automation, Business Continuity Solutions, Networking Solutions, Data center Solutions, Physical Security Solutions
Constultancy & Outsource services, 24/7 Professional support services, Authorized service center
We offer a thorough analysis of your infrastructure in many areas of IT, a wide range of audit services on server, network, security and other technologies, recommendations and solutions from our experienced experts in the application of IT standards.
Our products
Applications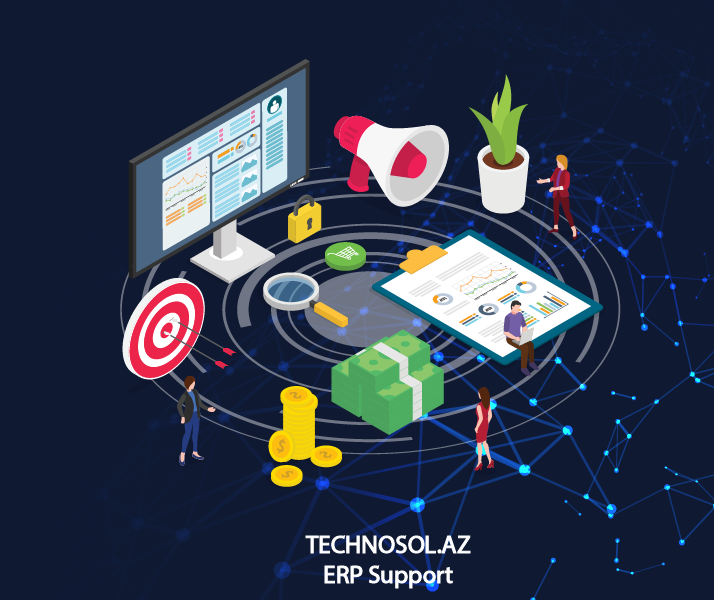 NVM module (vehicle management)
Our sales
Statistics during the activity of our company.
Our projects
Projects completed and currently underway during the operation of our company.
İSİM HANLI
06-2014 06-2015
Providing ERP and IT services
QƏDİROĞULLARI
03-2017 05-2018
BUTA AGRO
05-2016 05-2019
FAYTON AUTO
05-2020 08-2020
WEB page writing and integration.
STP
04-2020 03-2021
ERP and IT service support.
GLASS DECOR
08-2019 05-2021
GOLD MYSTİC
10-2019 05-2021
MG CONSTRUCTİON
08-2019 06-2021
Establishment of IT system, installation and application of LOGO UNITY ERP program.
CASPİAN İNDUSTRY
04-2021 06-2021
SİRİUS TRADE
07-2021 09-2022
MEGA ENERJİ
08-2021 10-2022
AEM GROUP
10-2021 10-2022
BALACANS
05-2021 10-2022
Server setup, computer shutdown and IT support.
Online Support
Download one of the following programs so that we can help you online.
How do you support after writing an ERP program?
After program writing and training, IT and accounting support is provided as agreed with the client.